Welcome to
First Federal Savings and Loan Association
OF VALDOSTA
NEW WEBSITE COMING, JUNE 8TH!
Click Here to Read Our New Quarterly Newsletter!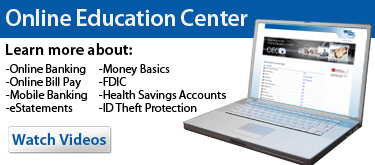 Mobile Banking and what you need to know!
E-Statements are available on Checking, Savings & Now Loans! It's quick, easy and best of all, it's FREE! If already an eStatement user, then just click on the loan number to begin receiving them. Don't wait, Enroll now! If you have any questions, please visit or contact us.
Learn More about Popmoney Learn to protect yourself from Identity Theft!
Top 10 Fraud Prevention Tips for Small Businesses
Visa Prepaid Debit Cards!
We now offer Visa Prepaid debit cards. For more information on why they are right for you, click here: www.hcprepaiddebit.com